Image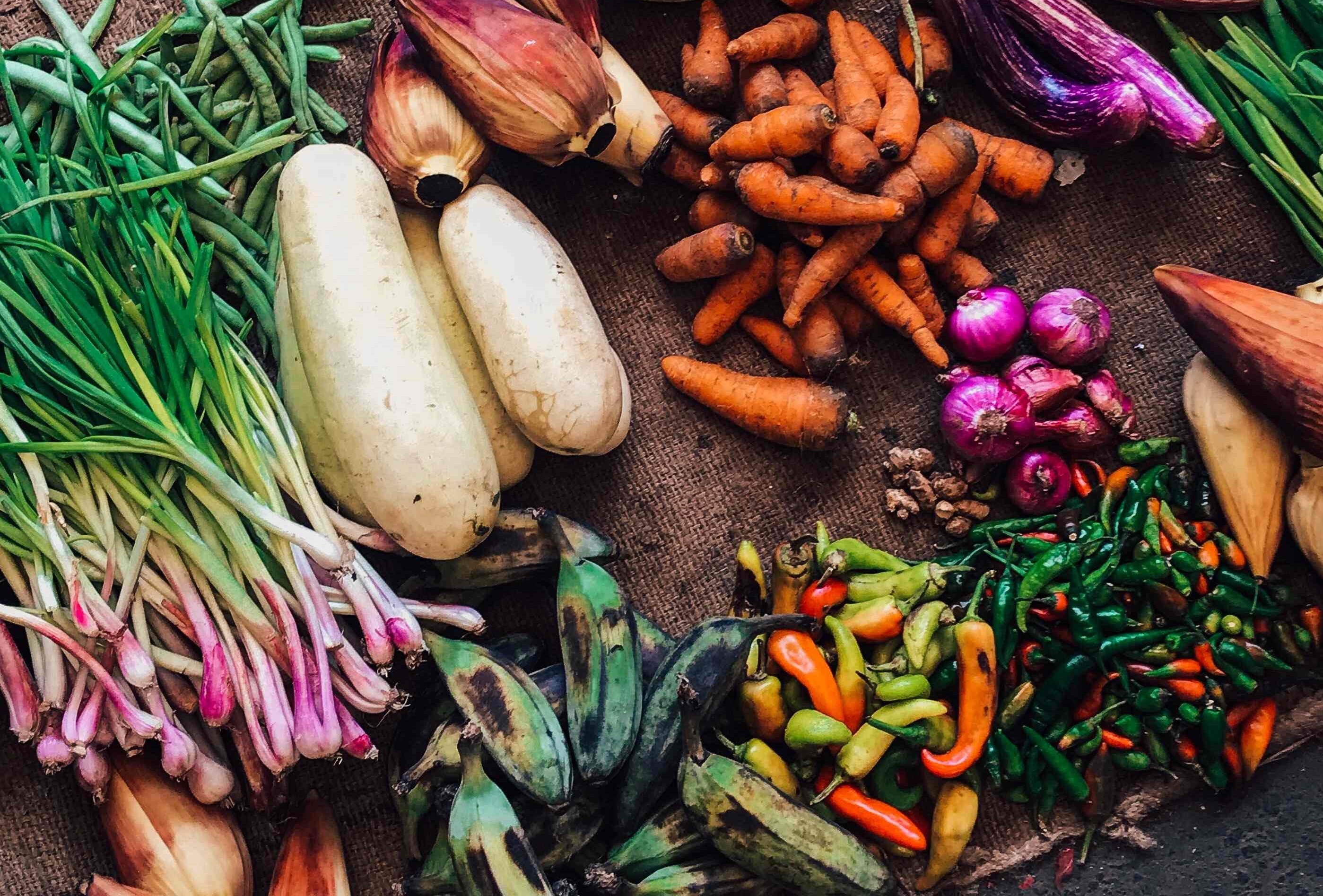 Claire Krummenacher
Community fridges tackle both food insecurity and methane emissions - Food waste comprises up to ten percent of global greenhouse gas emissions, and more is being thrown out than ever - in 2021, the U.S. produced 91 million tons of surplus food, a nearly a five percent increase from 2016. Currently, more than a third of the food produced annually in the U.S. ends up in landfills, where decomposing scraps release vast amounts of methane, a particularly potent greenhouse gas. Households account for nearly half of this waste, but community fridges are hoping to change that by providing a place where residents can deposit leftovers that would otherwise be thrown away. Overseen by nonprofits and mutual aid groups, these fridges fill a unique gap by accepting small quantities of prepared food that is ill-suited to food banks, which typically store large amounts of shelf-stable items. In addition, they're fully accessible and anonymous since people don't have to prove eligibility or sign up to use them. Hundreds are already operating nationwide, with more expected to be established due to the extremely high demand. As the network expands, the fridges' carbon footprint will stay low - even when powered by coal, they require less energy than a cellphone, and a growing number are powered by solar panels.
 Amy Boyer
Regeneration is Social - Sweeping long-term changes are necessary to ensure a just and speedy energy transition, including social ones. So says the just-released report, Accelerating Decarbonization in the United States, from The National Academies of Sciences, Engineering, and Medicine. How do they recommend accomplishing those changes? We need robust public engagement, and the UN agrees. Fundamental to that engagement is energy literacy– just as we should know where our food comes from and how to cook it, we should know where our energy comes from and how to conserve it. Unfortunately, around the world, energy literacy is low. Storytelling can help change that, whether it's part of planning exercises or integrating climate actions into pop culture. Trust, so crucial for community decision-making, currently seems in short supply.  This set of case studies from Climate Outreach recommends practices for creating trust in widely different settings, from an environmental festival that brings small organizations together to a difficult process of relocating a community from islands that are going underwater.
 Benjamin Felser
Indigenous fire management to protect California's oak forests - Recent funding aims to bolster and expand indigenous forestry initiatives in San Diego, offering hope for the conservation of iconic oak forests threatened by pests and drought. For over two decades, the Goldspotted Oak Borer has wreaked havoc on oak trees in Southern California–particularly on the ancestral lands of the La Jolla Band of Luiseño Indians on Palomar Mountain. Faced with a statewide surge in tree mortality due to pests and drought, the University of California has supported a collaborative effort involving San Diego State University, multi-tribal climate resilience projects, and the La Jolla Band. This endeavor focuses on indigenous fire management, training, and restoration demonstrations, emphasizing climate adaptation that respects diverse forms of knowledge. The project explores the importance of acorns as a vital food resource. It also investigates the timing of cultural burning and tree-cutting to mitigate the impact of the Goldspotted Oak Borer. Initial findings have shown that fire treatments can reduce the Oak Borer's infestation rates by 90-100 percent. The funding will enable the expansion of these stewardship practices and their documentation for potential statewide application. To learn more, see our Fire Ecology Nexus. 
 

Courtney 

White
Goats on the frontlines of wildfire prevention and invasive weed suppression – A recent study concluded that climate change has boosted the chance of extreme wildfires in California by 25 percent, which lines up with recent mega-fires in Canada, Greece, and other parts of the world.  As this NY Times story explains, the "Pyrocene Age" is completely transforming and shifting the location of entire ecosystems. It is a similar situation with invasive species, according to a new UN report. In response to these issues, governments and landowners are turning to an age-old solution: herds of hungry livestock. It's called targeted grazing, and its services are often provided by private businesses. In California, a herd of goats can clear an area of fire-prone vegetation at the rate of an acre a day, including a wide variety of invasive plants. In Canada, ecologists are using cattle grazing to reduce wildfire risk. Sheep are mowing suburban lawns and vineyards. In Spain, farmers use livestock and agroforestry to create fire-resistant landscapes. Technology is getting involved as well. Fenceless grazing in the UK uses GPS collars and music to steer animals away from ecologically sensitive areas! For more on this topic, visit our Silvopasture Nexus.
 Cashmere and Spanish goats being corralled by a sheepdog. The goats pictured are being used as part of a targeted grazing campaign.
Credit: Kathryn Scott Osler/The Denver Post via Getty Images
 George Biesmans
Ecologists contemplate the potential of abandoned land for nature recovery – As the rewilding movement gains momentum, new ideas of how to maximize nature's recovery are emerging. The biodiversity and carbon sequestration potential of abandoned land, from deserted farmlands and rural villages to places ravaged by industry, nuclear disasters, and war, is often overlooked despite such areas becoming more widespread. Outside of the tropics, farmland globally has decreased steadily since 2001, partly fueled by a rural exodus to urban areas. Meanwhile, 30 percent of farmland in the EU is at risk of being abandoned, and arable land in the USA has declined by almost a sixth in the last 30 years. Also overlooked are vast areas of degraded forests, which carry immense potential as carbon sinks and biodiversity hotspots if restored to their total ecosystem capacity. Left alone and free of human intervention, many abandoned areas naturally regenerate, sometimes called passive rewilding. However, in some instances, abandoned land can enable the spread of invasive species and increase the risk of wildfires, turning the landscape from a carbon sink to a carbon source. Harnessing abandoned land's biodiversity and carbon potential will sometimes require carefully architectured intervention and a careful consideration of how nature and human communities can thrive side by side. For more information, see the Rewilding Nexus and the Proforestation Nexus.
 Juliana Birnbaum
Forget the school bus, hop on the bike bus - When the school board opted to cease bus services in the rural district my daughters attend, the community pulled together to encourage kids to get on their bicycles, and neighborhood groups quickly formed. This phenomenon, where locals organize a "bike bus" for the commute to school, is on the rise in America, reshaping transportation policy and bringing multiple regenerative benefits. Along with reduced air pollution, traffic congestion, and greenhouse gas emissions, bike buses increase health and joy, and strengthen community bonds. They can encourage the improvement of bicycle-friendly infrastructure and are even being incorporated into law, changing the allocation of school transportation funds. Sam Balto, a teacher who launched a bike bus, then worked with lawmakers to change Oregon law, said: "The bill brings flexibility so school districts can now use student transportation funds, which were previously only for school buses, to pay for crossing guards or adults to lead walking school buses or bike buses. It's awesome."
 Rachel Martin
Sustainable, biodegradable saris from banana fibers - Indigenous communities in Bangladesh have made a sari entirely of banana fiber, rendering it completely biodegradable. The textile and fast fashion industries contribute to massive amounts of waste and pollution, equating to 92 million tonnes of waste in landfills, three percent of global CO2 emissions, and 20 percent of water pollution due to the dyeing and finishing processes. Traditionally, sari production has been resource intensive, but by using banana fiber as an alternative, less water, pesticides, and chemicals are used in the process. It also turns the banana plant fibers, which are typically discarded, into an extra revenue stream for local farmers. This initiative has provided inspiration as an example of the circular economy within the fiber production and fashion industries, supporting a local environment of innovation and entrepreneurship. To learn more, see our Clothing Nexus.
 Jonathan Hawken
Protecting Japanese wildcats - Introducing the "catbassadors" for conservation on two Japanese islands, Tsushima and Iriomote. The critically endangered subspecies of leopard cats, perched atop the local food chain, face a multitude of threats, ranging from roadkill incidents to deforestation. Their populations have teetered around 100 on each island, respectively. Despite the heightened risks stemming from their isolated island habitats, which provide little escape from dangers and diseases, these felines have captured the attention of island residents, conservationists, and the Japanese public. 
 
Conservation initiatives on both islands aim to collect population data, mitigate roadkill incidents, provide rehabilitation for injured cats, and raise awareness regarding the importance of conservation efforts. These endeavors have yielded a stable leopard cat population on Iriomote, and on Tsushima, wildcats have been sighted in areas where they had previously vanished, and consequently, the well-being of these wildcats corresponds to the overall health of each island's ecosystem. To learn more, see our Keystone Species Nexus.
 
WIld Iriomote cats. Photos provided by the Iriomote Wildlife Conservation Center, Environment Ministry
Take Action on Nexus
Learn how to manage leakage and disposal of fluorinated gasses (F-gases) used as refrigerants and replace them with alternative cooling technologies in our Refrigerants Nexus.
Support our work
We rely on the generous support of our fellow regenerators! Please consider making a one-time or recurring donation to keep Project Regeneration and The Waggle going. 
Want the Waggle coming to your inbox instead? Click Here to Subscribe!