Image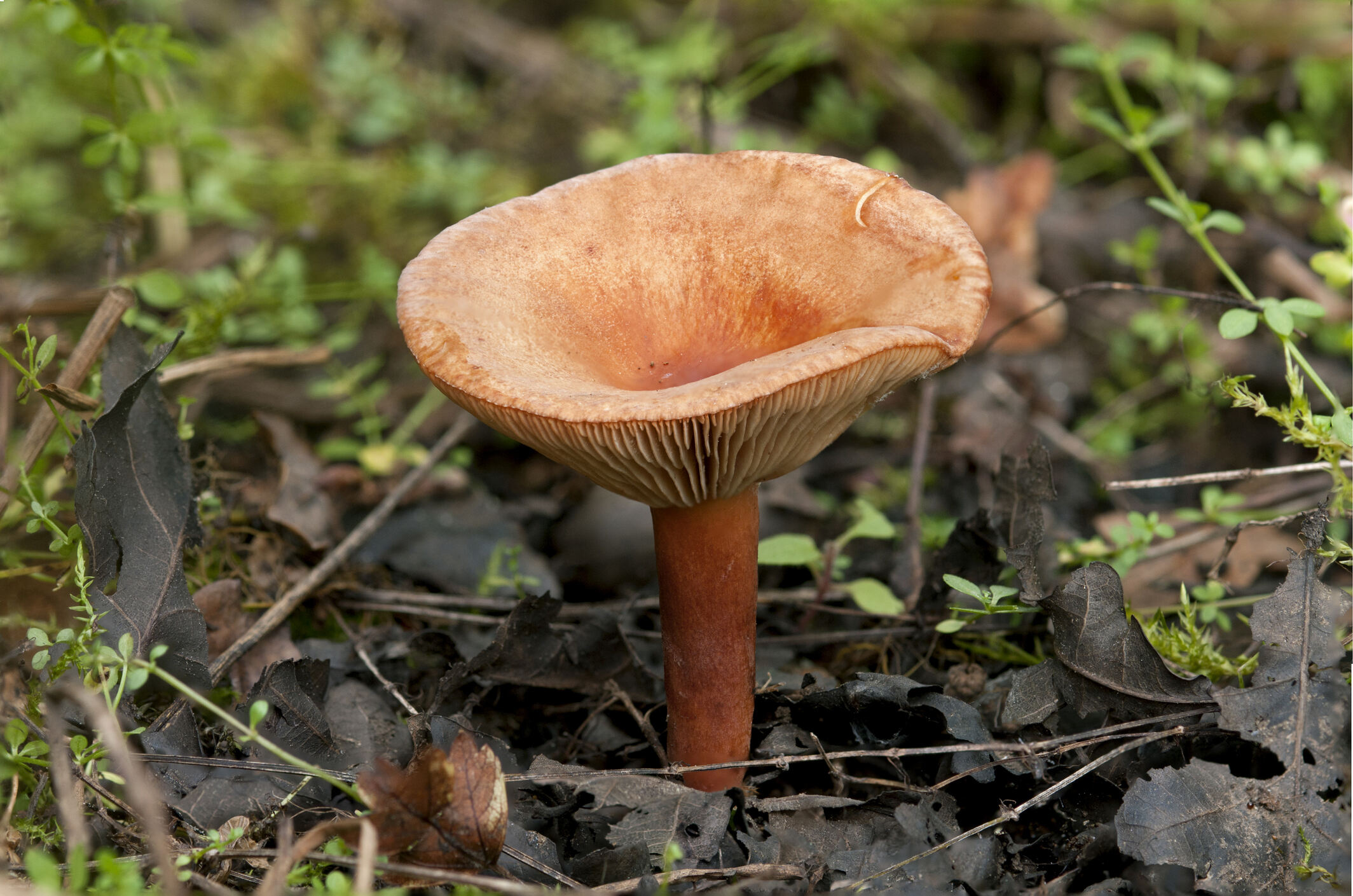 Courtney 

White
Fungi Are Our Friends - Despite its poor public relations image, highlighted by the 'bad guy' role it played in the popular HBO series The Last of Us, fungi are both critical to life on earth and to reversing climate change. Underground, vast networks of mycorrhizal fungi are key to the regeneration of forests, rangelands, and organic crops. As 'carbon brokers' between plant roots and beneficial microorganisms, fungi are working to help sequester more than a third of the world's annual fossil fuel emissions, according to a new study. From yeasts to mushrooms, fungi can be found in nearly every habitat. They provide diverse sources of food and medicine. Certain fungi, including mushrooms, can clean up pollution like crude oil. Of the 100,000 fungal species identified by scientists so far, only about 200 are toxic to humans or crops. For more information about these hard-working heroes, see the Fungi Nexus.
 Scott Hannan
Renewable energy battery plant to open on the site of old West Virginia steel mill - To bring economic and social renewal to areas of coal and steel country that have suffered for decades from loss of industry and factory closings, Form Energy has announced plans to build a new renewable energy battery plant on the site of a former steel mill in Weirton, West Virginia. The plant will produce an innovative battery type that uses iron, water, and air rather than lithium, which is much more complicated to procure. Form Energy is one of many projects accelerated by incentives from the Inflation Reduction Act, and working in partnership with the State of West Virginia provides above-average wages and excellent working conditions. The hope is that this project will be the start of the renewable energy industry working to revitalize struggling communities in Appalachia and beyond.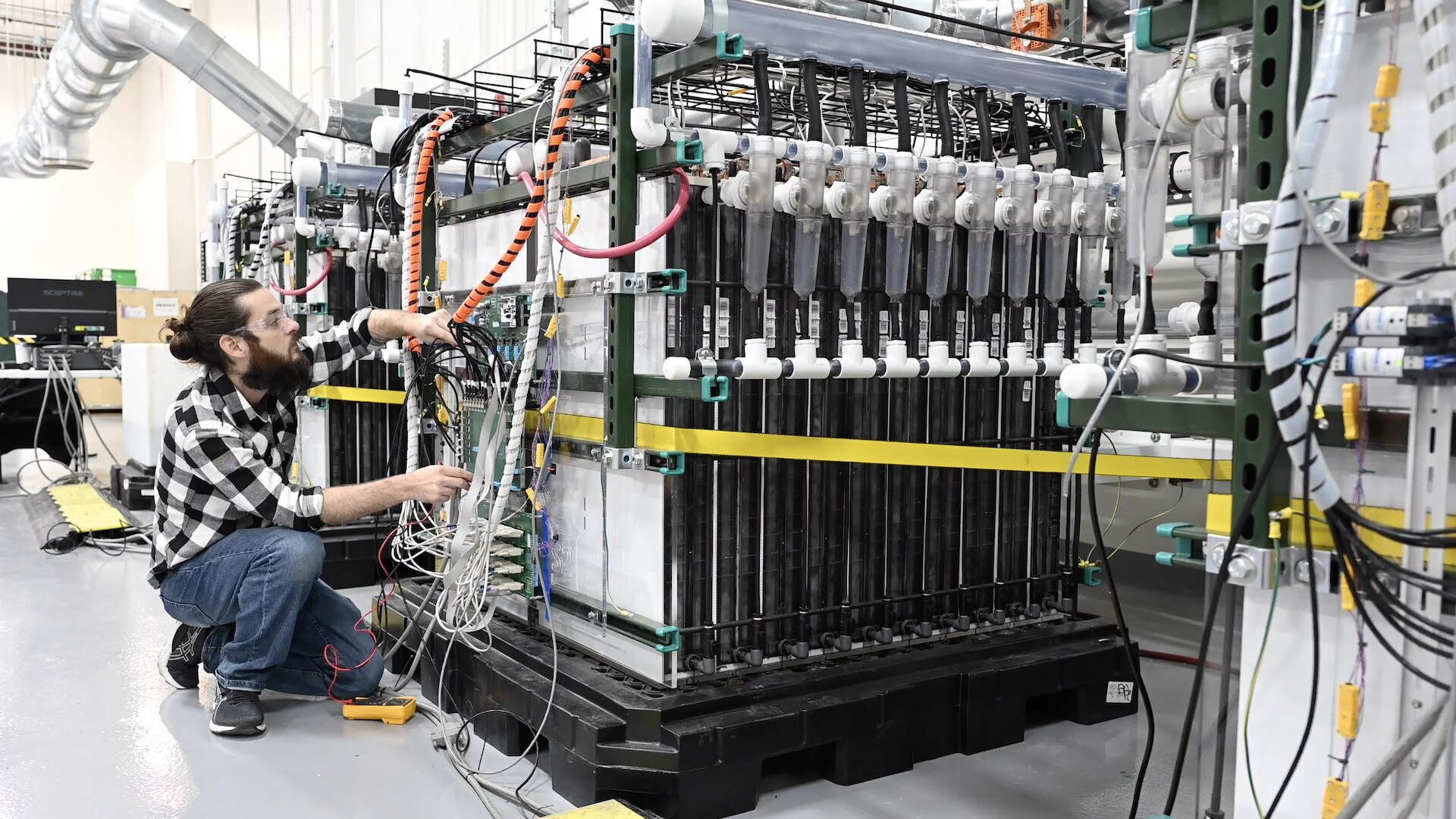 Form Energy's iron-air battery. Image courtesy of Form Energy
 Benjamin Felser
Community Carbon Credits in Fiji - The communities on the island of Venatu Levu in Fiji have united to create a community-based carbon credit operation protecting 4,120 of the last vestiges of their primary forest. The forest is home to hundreds of plants found only in Fiji, and nine mataqali (clans) composed of ~430 people stewarding the landscape through sustainable harvest and protection from the extractive industries that have transformed their surroundings into sugarcane plantations and deforested wastelands. The project has generated 15,000+ carbon credits annually since 2018, supporting local youth and women's programs, ranger training, and a burgeoning cooperative honey business managed by each town. The project is vetted by Plan Vivo and managed by the Drawa Block Forest Communities Cooperative, founded by the community in collaboration with multinational NGOs to protect the land forever. The project is an inspiration in light of recent shortfalls of global carbon credit operations, and planning stages are already being implemented in neighboring Pacific Island nations.
 Juliana Birnbaum
Responding to Climate Migration - I spent a week in a border town in Texas this summer that ranked among the hottest cities during the unprecedented heat dome, volunteering in a shelter serving pregnant asylum-seekers. Having made that human connection and heard women's migration stories, I was deeply affected by recently released numbers by the aid agency Oxfam. They reported that chronic hunger is projected to rise by a third in the ten countries hit hardest by global warming, estimating there could be up to 216 million climate migrants at the global level by 2050.  What kind of response does that information trigger?  Research suggests reading some stories about the issue can provoke xenophobia and divert resources and attention away from efforts to reduce greenhouse gases. Our newly published Migration Nexus suggests ways our actions can shift the narrative and motivate the implementation of solutions during this period of great transition.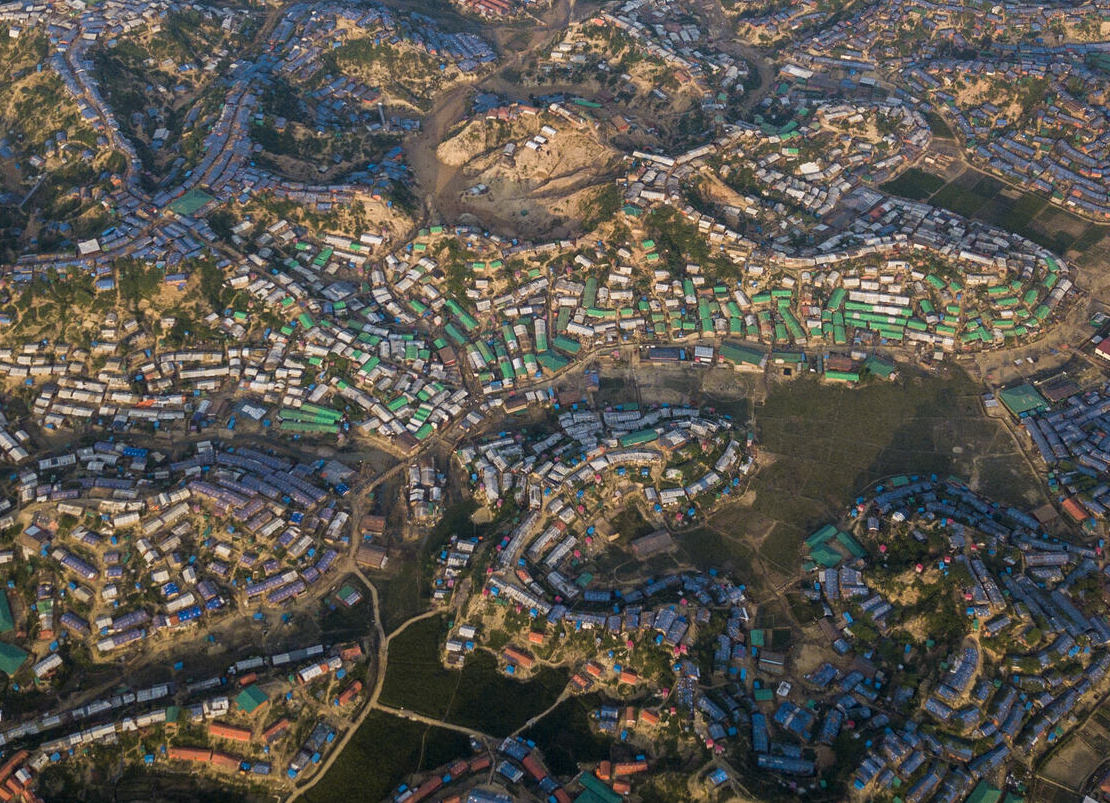 Aerial shot of the Rohingya Refugee Camp. Credit: Zakir Hossain Chowdhury
 

Claire Krummenacher
How to increase tree equity across the United States - American Forests, the oldest conservation organization in the U.S., just released an updated version of its Tree Equity Score, a public mapping tool that measures tree canopy, health, income, and surface temperature to calculate a score indicating the degree of need for increased tree coverage in a particular neighborhood. The tool was initially developed based on evidence that trees provide numerous benefits to urban neighborhoods, including lowering stress, storing carbon, reducing runoff, acting as noise breaks, and lowering temperatures by as much as 10 degrees Fahrenheit, and has now expanded fivefold to cover every urban area in the country and incorporate updated data from the 2020 Census. Cities like Detroit have used the data to highlight tree coverage disparities and advocate for tree-planting programs in low-income, non-white neighborhoods with great success - since the city's tree equity partnership launched last fall, the team's efforts (primarily led by formerly incarcerated residents) have bolstered tree planting in the city by 500%, with the goal of planting 75,000 trees within five years. 
 Tim Treuer
Green heat - One of my favorite start-ups got some attention this week in a story in the Financial Times. The company is called Rondo Energy, and their big idea is, well, to heat up big stacks of bricks. We should back up a step to understand why that's a profoundly regenerative idea. About 10% of all global greenhouse gas emissions come from our need for industrial heat. Currently, we burn fossil fuels to generate the high temperatures needed for cement manufacturing, steel production, mineral refining, and so many other activities required for both the world we live in now and building the sustainable world we seek in the future.
What's more, fossil fuel power plants are also fundamentally an exercise of using heat to create steam and drive a turbine, and the reason we can't replace them all with much cheaper and greener wind and solar is because of intermittency issues. The brilliance of Rondo Energy's 'rocks in a box' idea is that it can solve emissions from both industry and power plants at the same time. Covered in detail here, the basic approach is to take excess solar and wind power, turn it into heat stored in cheap bricks in a big, insulated container, and then tap that heat in place of burning fossil fuels to drive industrial processes or run steam turbines to create electricity when the sun isn't shining, and the winds aren't blowing (and with energy loss of <1% per day, they can store it for quite a while!). I love that an idea as simple as heating up a bunch of bricks could solve our fundamental need to electrify everything and develop cheap energy storage.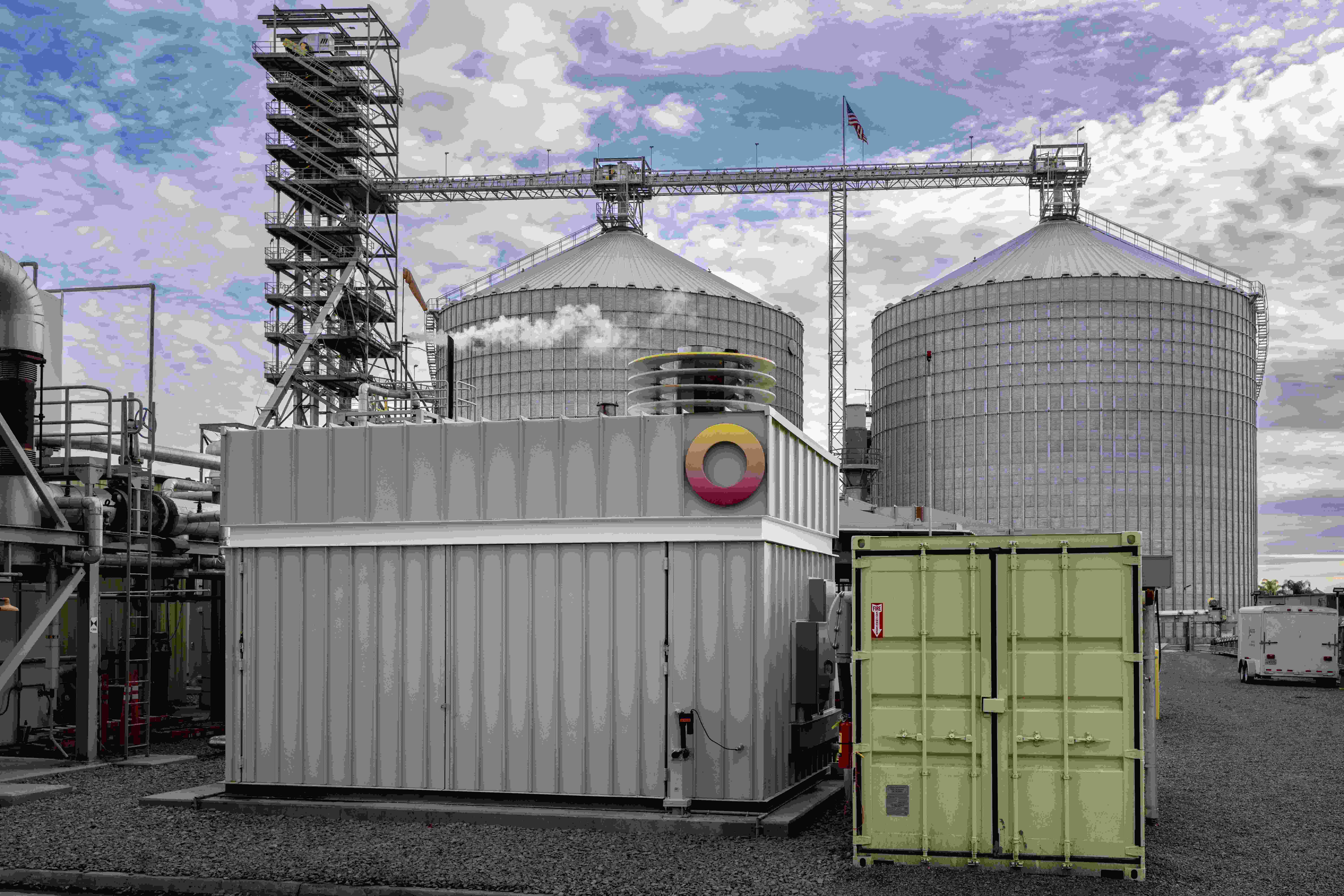 Rondo's heat battery at Calgren Renewable Fuels in Pixley, CA, is the highest temperature electric thermal energy storage system in commercial operation worldwide, producing the world's lowest carbon intensity ethanol. Image courtesy of Rondo Energy
Take Action on Nexus
Learn how to power cement production with renewable energy and develop low-emission cement alternatives that sequester carbon and reduce industrial waste with our Green Cement Nexus.
Support our work
We rely on the generous support of our fellow regenerators! Please consider making a one-time or recurring donation to keep Project Regeneration and The Waggle going.